The Festival
Venues
GPLT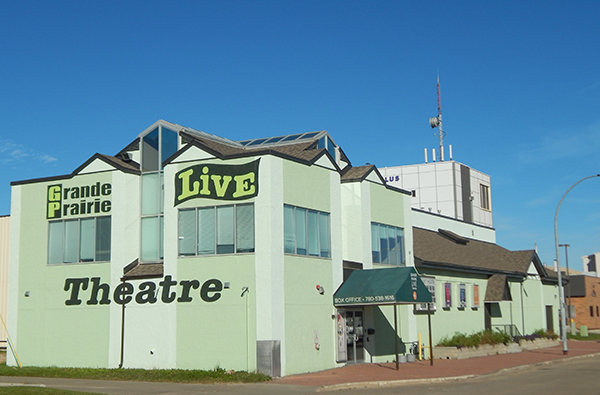 Most screenings take place at Grande Prairie Live Theatre located at 10130 – 98 Avenue, Grande Prairie, Alberta (phone 780-538-1616).
DJC and Collins Recital Hall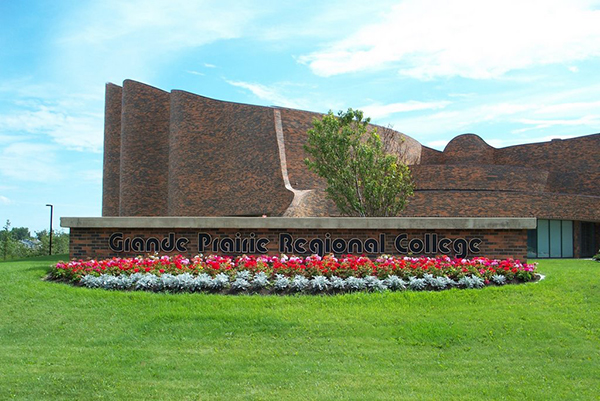 Some school packages, which the public can attend, screen at the Douglas J. Cardinal Performing Arts Centre in the D wing at the north end of Grande Prairie Regional College (GPRC) at 10726 – 106 Avenue – see the GPRC map. The photo above is the entrance at the north end of the college and is the best one to use for screenings at the Douglas J. Cardinal Theatre.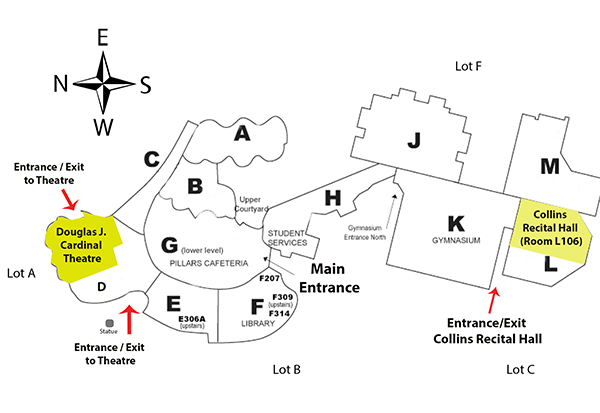 Some screenings also take place at the Collins Recital Hall (Room L106).
Ernie Radbourne Pavilion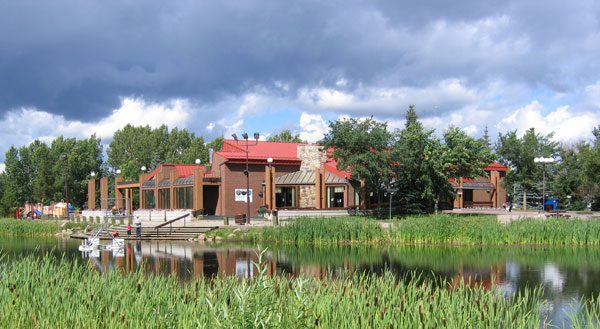 Workshops, panels, and other events take place at the Ernie Radbourne Pavilion at 10330 – 103 Avenue, Grande Prairie, within easy walking distance of GPLT and GPRC. The entrance to the parking lot is at 102 Street and 102 Avenue or, if driving west, there's also an entrance just west of 102 Street on Richmond Avenue (100 Avenue).
Visitor Information
Looking for accommodation and other attractions? Check out our Visitor Info page.