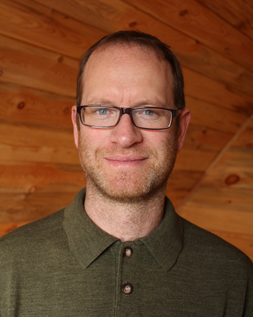 Found a Peanut is Rio's fifth short film and is based on the old camp song of the same name. If you  have heard the tune, you may have wondered why someone would have eaten the rotten legume. This comedic adaptation of the song's narrative to film answers that question. Found a Peanut is a dark(ish) comedy about how a man's unwise culinary choice results in dire consequences in this life, and the next.  It has its world premiere at the Reel Shorts Film Festival followed by its European premiere later in May at the Fastnet Short Film Festival in Ireland.
Despite having no formal training in filmmaking, Rio's first two films (Daydream and A Day of Hunting and Gathering) screened at the 2010 Reel Shorts Film Festival as well as at the 2010 Haida Gwaii Film Festival in BC. His award-winning film The Driving Accident has screened at many film festivals around the world including the 2011 Chicago International Children's Film Festival which is widely recognized as the major festival of films and videos for children in North America.
Rio is a Peace Region filmmaker who lives in Rolla, BC.  He has spent quite a lot of time learning and refining this craft, and experimenting with a wide variety of subjects.  He has found some of the most amazing visual spectacles right in his own backyard and, quite literally, right under his feet.