Judge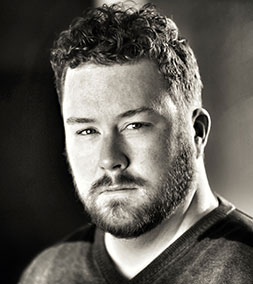 Scott is a Vancouver filmmaker who grew up in Grande Prairie. Scott directs commercials for Barbershop Films and has several feature-length scripts in development with his own production company, Ricebrain Media.
Five of the short films Scott has written, directed, and edited have won awards during their festival tours including Children of the Dark which won the Audience Choice award and Best Film award at the 2011 Bloodshots Filmmaking Challenge. It went on to screen at many film festivals including the Toronto After Dark Film Festival where it received a glowing review from Greg Klymkiw who called it "a deeply moving post-apocalyptic thriller with superb production value, gorgeous photography and the most impressive mise-en-scene I've encountered in a genre short in some time."
Scott has developed and led a progression of training initiatives at the Reel Shorts Film Festival from the very first one in 2007. He developed a 2½-day Youth Filmmaking Challenge workshop for the 2009 festival and led it for the next four years, creating 11 short films that were hits with the fest's audiences. They can be viewed here. It was replaced with more ambitious training programs during the fest's production of two short films: The Horizon Project created during Shoot for Reel, a 2-week internship program in July 2012, has screened at festivals in Canada, the US, and Europe; and HB created during a spring 7-week Youth Film Mentorship Project in 2013 has screened at festivals in Canada and the US, winning Best Overall Youth Short Film at the 2013 Calgary International Film Festival and the Young Filmmakers Program Competition Grand Prize at the 2013 Austin Film Festival.
In addition to being a member of the jury, Scott is the mentor for the Youth Screenwriter Mentorship Project & Screenplay Competition.