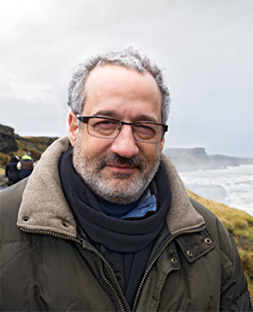 Josh Miller is an award-winning writer/producer and President of Panacea Entertainment, an independent film and TV production company in Edmonton, Alberta. Following a successful TV writing career in Hollywood, he served as Director of Development for SuperChannel from 1990 to 1995 before becoming a partner at Minds Eye Entertainment from 1995 to 2003.
Long form producing credits include Forsaken starring Donald Sutherland, Kiefer Sutherland and Demi Moore (in post-production); I Think I Do starring Mia Kirschner and Sara Canning; Freezer Burn: The Invasion of Laxdale starring Tom Green and Crispin Glover; and Intern Academy starring Dan Aykroyd, Dave Thomas and Dave Foley.
Dramatic television producing credits include the series Anash and the Legacy of the Sun-Rock (13 episodes), Myth Quest (13 episodes), 2030 CE (26 episodes), and Mentors which Josh also created and show ran (52 episodes).
Factual television credits include the series A Total Write-Off! (13 episodes) and the travel series Great Cemeteries of the World (26 episodes) as well as documentaries in a variety of genres including true crime. As President of his own company (Panacea Entertainment), Josh's first production was Catching the Chameleon, an hour-long documentary about RCMP Constable Andy Seidemann's four-year pursuit of an elusive pedophile who was permanently put behind bars as a result of Andy's efforts. Andy was subsequently stationed at the RCMP detachment in Grande Prairie before retiring in 2014.
Josh has a BA in English and Drama from the University of Alberta and an MFA in Film Production from New York University. He was a Screenwriting Fellow at the American Film Institute Center for Advanced Film Studies in Los Angeles.
Josh has earned dozens of awards for his work both as a writer and producer, but is most proud to have received the Alex Barris Mentorship Award from the Writers Guild of Canada in recognition of his commitment to mentoring emerging writers.
In addition to serving on the jury, Josh will be a panelist on the hour-long Filmmaker Insights Panel 2: Moving on Up – Turning Short Film Success into a Feature Debut.