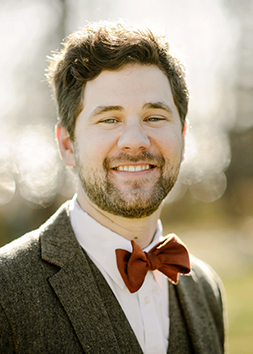 Andrew Scholotiuk has produced 5 feature films including 40 Below and Falling 3D (2015) starring Jewel Staite. Andrew and Director Dylan Pearce won a Lumiere Award (3D Feature Jury Prize) for the film from the Advanced Imaging Society.
Andrew was the Cinematographer for a short film in our 2010 festival: Trolls which was written, directed, and co-produced by Brianne Nord-Stewart, a Vancouver filmmaker who grew up in Alberta. He was the Cinematographer and a Producer of Baby Blues (2008) which had the highest per screen average in Canadian theatres when it had its theatrical release. He was also the Cinematographer and a Co-Producer of I Think I Do (2013), starring Mia Kirschner and Sara Canning, which was sold into 25 countries and aired on W Network and Lifetime.
Andrew started his career as a stage manager in theatre, touring internationally with large performing groups. As a Producer with 12pt Media and Rocky Mountain Picture Company, he worked with Coors Light, Cirque du Soliel, and Powerade among many others. With a background in Post-Production Management and 12 years as a Director of Photography with 7 feature film credits, Andrew now works as a Producer for Edmonton-based Avatar Media. The documentaries that he filmed have taken him across the USA as well as England, Scotland, Ireland, and Ukraine. Andrew also works part-time for FAVA (Film and Video Arts Society Alberta) heading up two projects: FAVATV and the SSA (an online app that will connect all media arts co-ops across Canada).
In addition to serving on the jury, Andrew will participate on one of the Filmmaker Insights Day panels on Sat, May 14:
Panel 3: Moving on Up: Turning Short Film Success into Career Longevity