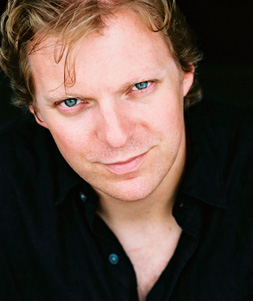 After growing up in Grande Prairie, Alex graduated with a Bachelor of Fine Arts Degree in Theatre from the University of British Columbia. He has appeared in numerous genre series including Stargate SG-1, Babylon 5, Dark Angel, Andromeda, and The Outer Limits. He received critical acclaim for portraying Dulann in the Sci Fi Channel movie Babylon 5: Legend of The Rangers.
Alex also has an extensive list of films to his credit. After making his film debut in The Thirteenth Warrior with Antonio Banderas and Omar Sharif, he went on to earn a Leo Nomination for his performance in the critically acclaimed short drama Evirati. Alex appeared as a gunfighter opposite Oscar winners Kevin Costner, Robert Duvall and Annette Benning in the western Open Range.
Alex's theatre resume includes winning a Jesse Richardson Award in 1998 for his performance in the play Mojo (Western Theatre Conspiracy). He was also nominated for best actor in 1999 for playing all five male characters in the apocalyptic play Marisol (Western Theatre Conspiracy). He was also nominated in 2000 for his portrayal of a writer looking for his soul in The Promised Land (Solo Collective).
Alex taught acting and auditioning workshops at the festival in 2008 and followed that with an acting workshop and class visits in 2009. His schedule did not allow him to attend in 2010, but he's happy to be back this year to visit drama classes and share some of the experiences he's had developing a successful acting career in Canada as well as giving tips to students who might want to follow the same career path.