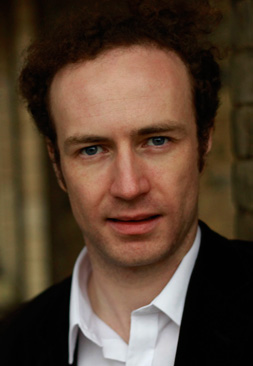 Napoleon is a stage and screen actor from England. In addition to stints in London and the West End in family favourite The Gruffalo, his theatre work has included national tours of Britain, Spain, Ireland and Italy in classic and contemporary plays plus collaboration with Academy Award Winner Sir Tim Rice on the London revival of his comedy medieval musical Blondel.
For his role in Best Man, he was nominated as Best Supporting Actor at the inaugural British Horror Film Festival in 2010. His performance received an even higher commendation when Bournemouth County Council decided to ban all screenings of the movie.
In 2010, Napoleon moved to California and is currently playing a deeply twisted version of iconic Nintendo game character Kid Icarus in Atom and Comedy Central's new web series Video Game Reunion. He also made a notable guest appearance on Disney's international hit sitcom The Suite Life on Deck as eccentric German chocolatier and Willy Wonka wannabe Sebastian Nougat. He also writes and produces his own short films for the Internet and composes classical music on his trombone.
Napoleon is the co-star of the short film Furnace Four along with Lee Ingleby (Harry Potter and the Prisoner of Azkaban). It is based on the prize-winning play (Soho Theatre Westminster award) by Ali Muriel and is directed by Haydn Butler. Napoleon will participate in Q&A sessions after Furnace Four screens in Freedom Run (9:30 am, Wednesday), Fusing Genres (12:30 pm, Wednesday), Cross the Line (9:30 am, Thursday), and Reality Zone (7:30 pm, Saturday). He will also visit junior high and high school drama classes who are interested in seeing this film and discussing what it's like to be a stage and film actor in England and California.