Reel Shorts 2015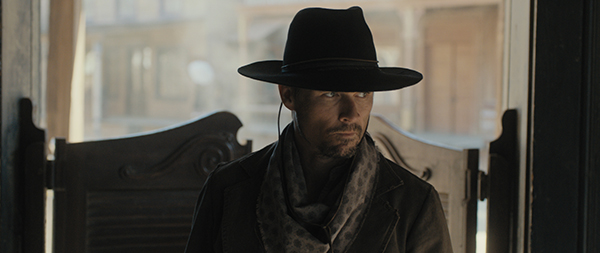 A weary gunfighter walks into a saloon. Waiting inside are the Henderson boys who plan to kill him for the $200 bounty. Every fan of classic westerns knows how this will end, but what if the only one who wants a gunfight to break out is the omniscient narrator who knows everyone's secrets? Won the Audience Award for Best Short Film at the 2014 LA Film Fest. Winner of the 2015 Audience Choice Award.
Trailer:

Director's Statement
I wish I had a more interesting story to tell about the origins of this short but the truth is that the idea sprung fully formed from the genius brain of Kevin Tenglin and when I read it I immediately knew that I had to make it. It was so original, so fresh and so funny that my job was fairly easy … make it feel as authentic as possible and then just stay out of the way. We had an immense amount of fun making it authentic, though. Everyone involved relished the challenge of doing a Western film … despite the severely constrained budget. The entire experience felt like Western camp … with a lot of jokes. Aside from the laughs, I loved the thematic idea of the destruction that would be wrought on society if we couldn't keep any secrets. We all publicly praise honesty but deep down we know that disaster would strike if we lived in a world without secrets. It was terrific fun to explore that theme in such a clever, original way.