Writer/Director, Grande Prairie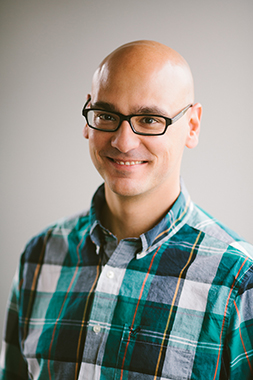 Chris Beauchamp is a writer, filmmaker, and photographer based in Grande Prairie. He and his wife Laura run Beauchamp Photography in addition to being active in the community and local arts scene. He is a Board member of PRIMAA (Peace Region Independent Media Arts Association), AMAAS (Alberta Media Arts Alliance Society), and the Reel Shorts Film Society.
Chris got his start in filmmaking when he interned on the Reel Shorts Shoot for Reel project in July 2012 during the production of The Horizon Project directed by Scott Belyea. In 2013, he was the Director of Photography on Sophia directed by Rory Mells. As the creative director for a local marketing company, he co-wrote and produced a dozen commercials for a client. In 2013, he won the Reel Shorts Screenwriting Competition and received production funding for his first short film The Device which screened at the 2015 fest. He was also Director of Photography for Cold Decision, written and directed by Gordie Haakstad, which screened at the 2015 fest.
Chris and Cris Seppola-Podsada wrote and directed Smooth Moves as part of their coursework for a video production course taught at Grande Prairie Regional College by Gordie Haakstad. It screened at the 2016 festival. He and Gordie wrote, produced, and directed The Souvenir which won Best Peace Region Film at the 2016 festival.
Chris will moderate The Director's Creative Process panel.