Producer/Writer/Director, Edmonton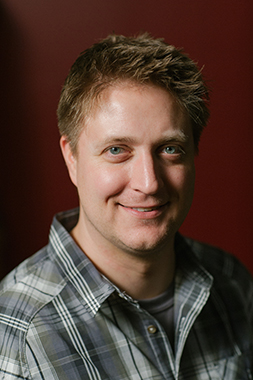 Gordie Haakstad is an award-winning feature film writer/director and a managing partner of The Distillery Film Company. Gordie's directorial debut, ABEL'S FIELD, was released by Sony Pictures Home Entertainment in January 2013. It won Best Film, Best Feature, Best Actor, and Best Director awards at The Attic Film Festival in 2015.
Born in Grande Prairie and raised in the United States, Gordie graduated with honors from the University of Southern California's School of Cinema-Television's Production Program. He has helped to create industrial, short and feature-length projects, notably as Director on the award-winning short films ANYONE OUT THERE and The Souvenir.
Gordie taught cinematography and editing at the New York Film Academy, developing much of the curriculum for those two departments. He moved to Grande Prairie from Los Angeles in January 2013 and taught the Introduction to Video Production course at GPRC (Grande Prairie Regional College) from 2013 to 2015. Since moving to Edmonton in 2016, he's taught the Introduction to Video Production course at FAVA (Film and Video Arts Society Alberta).
Gordie has been involved with the Reel Shorts Film Festival since he judged the Screenwriting Competition and taught the Editing for Filmmakers workshop in 2013. As well as being on the 2014 festival's jury, he judged the Youth Screenplay Competition and mentored the three winners of the 2013 and 2014 Reel Shorts screenplay competitions. He wrote and directed Cold Decision which screened in the 2015 fest. Gordie and Chris Beauchamp wrote and directed The Souvenir which screened in the 2016 fest. Gordie has served on the Board of Directors of the Reel Shorts Film Society since it was founded in 2016. He was a jury member in 2014 and 2017, and will do so again for the 2018 fest.