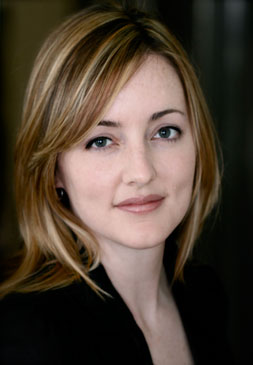 Los Angeles filmmaker and screenwriting consultant Michelle Steffes was Director of Development at Universal's Larger than Life Productions, the production company of Gary Ross, where she worked on the development of several films, including Seabiscuit and The Tale of Despereaux.  After leaving the company to pursue her writing and directing goals, she was selected to participate in AFI's Directing Workshop for Women, where she wrote and directed the short film Driftwood.  Since then, short films she directed or produced have won awards at festivals such as Sundance, Seattle, Savannah, Rhode Island, Vail, and LA Comedy Shorts.  She has served as a screenwriting mentor for non-profits such as Cinestory, Act One, and WriteGirl, and works as a freelance consultant for screenwriters undergoing the Writers Guild's credits determination procedure.
Michelle was shortlisted for the 2009 Academy Awards for producing the short film Short Term 12 which was an Official Selection of the 2010 Reel Shorts Film Festival, and her short film The Interview won the Grand Prize for Best Fiction at USA Film Festival, qualifying it for 2011 Academy Award consideration.  It screened as part of the Reel Shorts Sneak Preview on Oct 1, 2011 and is an Official Selection of the 2012 Reel Shorts Film Festival.  Michelle will participate in Q&As after the screenings of The Interview at 12:30 pm on Wed, May 2 and at 8:00 pm on Sat, May 5.  As well as teaching screenwriting workshops, she will also visit junior high and high school classrooms where she'll screen The Interview and participate in a Q&A session with the class about her experiences making the film and as a filmmaker in Los Angeles.
The Short Term 12 DVD can be purchased here.