Judge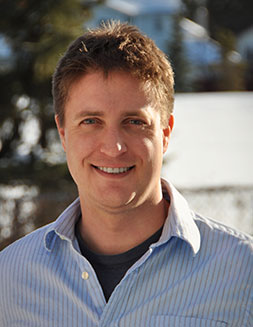 Gordie directed his first feature-length film, Abel's Field starring Kevin Sorbo and Samuel Davis, in Texas in 2012. It was released on DVD by Sony Pictures in January 2013.
Born in Grande Prairie and raised in the United States, Gordie graduated with honours from the University of Southern California's School of Cinema-Television. He then helped to create industrial, short and feature-length projects. He interned under cinematographer Don Burgess (FORREST GUMP, SPIDERMAN, CAST AWAY) on the set of TERMINATOR 3: RISE OF THE MACHINES. Gordie was the cinematographer behind the award-winning 11 Minutes Ago, a feature-length film that was shot entirely in one day.
Gordie taught cinematography and editing at the New York Film Academy, developing much of the curriculum for those two departments. He moved to Grande Prairie from Los Angeles in January 2013 to visit family and decided to stay while maintaining filmmaking ties in Los Angeles and Austin, Texas. He judged the Screenwriting Competition and taught the Editing for Filmmakers workshop during the 2013 fest. In August he taught a multi-day workshop called Emotion on Film: The Director/Actor Collaboration, and in the fall term, taught the Introduction to Video Production course at GPRC (Grande Prairie Regional College.
Gordie directed the set of 12 Arnie the Viking webisodes for Hansen Ford Lincoln, five of which we'll premiere at the fest. There's a great article about Gordie called "Local Energy Keeps Visiting Director Busy" written by Deb Guerette which can be found at GP Now.
In addition to being a member of the jury, Gordie is the judge for the Youth Screenplay Competition and will cast and direct a table read of the winning script as part of the Frantic 48 & Youth Screenplay Awards package at 3:30 pm on Sat, May 10th.