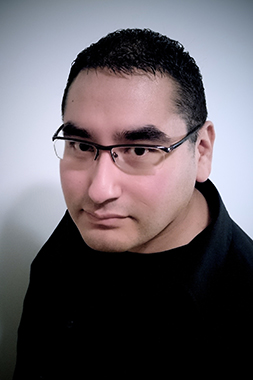 Keith Lawrence is a Peace Region filmmaker who has written and directed over 12 short films (student and professional) and garnered various short film awards such as a National Screen Institute Best Screenplay for LAST WINTER (1998) and a Best Screenplay nomination for MAGICAL (2001) at the Toronto Canadian Student Film Festival. In 2010, Keith received a writing nomination from AMPIA (Alberta Media Production Industries Association) for the short film DEAD WALKERS which screened at various film festivals across North America.
In 2007, Keith's submission of his short film concept titled BINGO ROAD was one of a handful of selected projects to be fully developed and financed through City TV's CineCity Initiative. BINGO ROAD was completed in 2009 and went on to screen at the ImagineNative Toronto Film Festival and aired on CityTV Vancouver. BINGO ROAD can be viewed on Keith's YouTube channel FilmKL.
In 2008, Keith was chosen to participate in the National Screen Institute's Storytellers Writers program. Along with six other selected Aboriginal writers from across Canada, he developed and wrote the original APTN series CASHING IN under the mentorship of professional screenwriter Peter Lauterman.
Keith recently completed work as series shadow director on the half-hour television series DELMER AND MARTA.
Keith is the Writer/Producer/Director of Come True. Along with actress (and cousin) Juelle Lawrence and composer Chris McIntyre, he will participate in a Q&A after it world premieres in the Altered Reality film package at 6:00 pm on Wed, May 6. The film can also be seen in the Peace Region Encore package at 6:00 pm on Sat, May 9 when the award for Best Peace Region Short will be presented by Decca Industries.