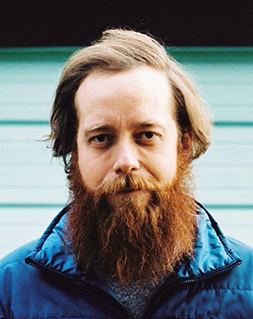 Scooter Corkle is a Vancouver filmmaker who has worked in film for over 15 years in various departments including grip, lighting and camera. His feature film, Hollow in the Land (2016), was set in his hometown of Castlegar in the mountains of British Columbia. It was released by Vertical Entertainment in the United States, Elevation Pictures in Canada, and West End Films internationally.
Scooter helped Scott Belyea develop the Youth Filmmaking Challenge workshop for the 2009 festival and helped lead it for the four years that it was offered. During that time, 11 short films were created, and Scooter acted in most of them. The popular workshop was retired after the 2012 festival and replaced with more ambitious training programs.
Scooter was the Cinematographer on The Horizon Project and a mentor during Shoot for Reel, the two-week internship program that took place during the production of that film in and around Grande Prairie in 2012. Scooter was also a mentor during the production of the Youth Film Mentorship Project in 2013 that resulted in HB, an award-winning youth film.
In 2018, Scooter was named one of 25 Screenwriters to Watch by the Austin Film Festival and MovieMaker Magazine.