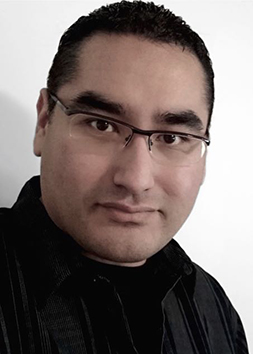 Keith Lawrence is a Peace Region filmmaker who has written, directed, and worked on many short films. He wrote, produced, and directed Come True which screened at the 2015 Reel Shorts Film Festival.
Keith is an NSI (National Screen Institute) alumnus who participated in the NSI Storytellers Writers program. From this, he and six other selected Indigenous Canadian writers developed the original APTN series CASHING IN (2009).
In 2020, Keith won an Alberta Film and Television Award (Rosie Award) for Best Screenwriter (Drama Under 30 Minutes) for Zombies and Indians which also won the Rosie for Best Dramatic Short Production. Grande Prairie composer Chris McIntyre was nominated for a Rosie for Best Original Musical Score. Filmed on location near Calgary, Alberta, the film has played at a variety of film festivals.