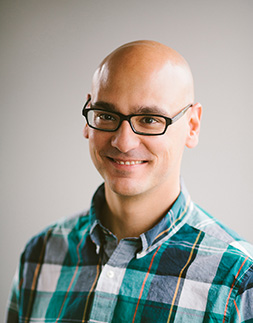 Chris Beauchamp is a photographer, writer, and filmmaker based in Grande Prairie, Alberta. His background includes journalism, communications, and marketing. His photography work has included gallery exhibitions, commercial and industrial clients, as well as leading Canadian editorial publications. His film work includes narrative films, documentaries, and branded content.
Since 2012, Chris has written, directed, and produced several short films and commercial projects. His work has screened at festivals across the United States and Canada.
In 2019, Chris won an Alberta Film and Television Award (Rosie Award) for Best Cinematographer (Drama Under 30 Minutes) for Aeternitas, which he also co-produced. During the production of that film in 2018, he and Director Gordie Haakstad mentored a dozen interns as part of the second Shoot for Reel. They own and operate The Distillery Film Company.
Chris is an active member of the Alberta media arts community, having served on the boards of AMAAS (Alberta Media Arts Alliance) and the Reel Shorts Film Society. He currently serves as President of PRIMAA (Peace Region Independent Media Arts Association).
Chris co-produced and co-directed the short documentary A Typical Heart, which explores the deadly disparity between male and female heart disease, its diagnosis, and treatment. It has screened throughout North America and the UK.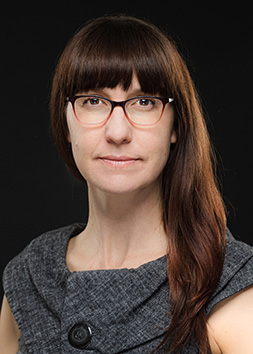 Since 2013, Laura Beauchamp has had many roles on set including Producer, Director, DP, Sound, Line Producer, Photographer, and Production Designer, in short films and documentary projects made in Alberta, Canada.
In April 2016, Laura produced, co-wrote, co-directed and DP'd the short film FRIDAY SPECIAL which won the Best 1st Time Team Award at the Frantic48 Film Challenge and went on to screen at both the 2017 Calgary and Edmonton ComicCon Expos.
In 2018, Laura was the Production Designer for the short sci-fi film Aeternitas which was nominated for several 2019 Alberta Film and Television Awards (Rosie Awards) including production design. It went on to win two awards in the short film category.
In 2019, Laura co-directed the short documentary A Typical Heart which explores the sex differences in heart disease and cardiac care.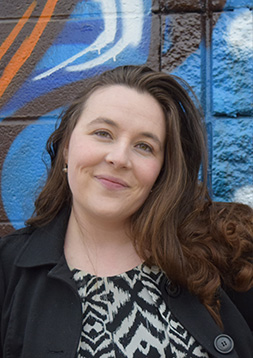 Darryl Haugen was born and raised in the Peace Country area and moved to Grande Prairie when she was 13 years old. Darryl knew from a young age that she wanted to work in film.
In 2016, Darryl saw a poster at the library about the Frantic48 Filmmaking Challenge put on by PRIMAA (Peace Region Independent Media Arts Association). She signed up to write, shoot, and edit a short film in two days. She and her family rented a camcorder from the college and the result was GAME DAY which screened as part of the Frantic48 film package at the Reel Shorts Film Festival.
Darryl has been attending events and workshops held by the Reel Shorts Film Festival and PRIMAA ever since to continue networking and gaining more skills. Over the years, her son Jakem has developed an interest in filmmaking as well. They have attended workshops together and have made more short films through events such as Noirfoot Productions and Reel Youth.
Darryl is now the Vice President of the Reel Shorts Film Society and has completed the video production courses at GPRC (Grande Prairie Regional College). She recently completed her first funded documentary, Small Town Strength, which has its world premiere in the Peace Region Shorts package.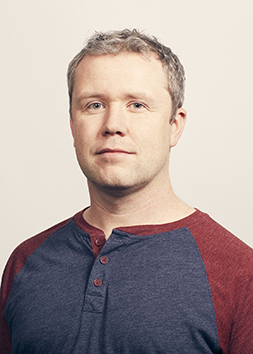 Rew Jones, owner of Checkered Owl Media, is a Producer/Director/Writer who was born and raised in Grande Prairie. He has produced and/or directed several documentaries for TV and digital distribution, as well as music videos, commercials, and scripted projects for families. He has also participated in the Frantic48 Film Challenges put on by PRIMAA (Peace Region Independent Media Arts Association).
Along with their film work, Rew and his wife Sarah have six children and have recently begun their journey as children's authors. "Evalina's Egg" was released in 2019 and a second picture book will be released this summer.
Rew directed Undefeated: Journey to the Death Race, a short documentary that followed four athletes as they joined hundreds of other racers to compete in the Canadian Death Race in Grande Cache, Alberta. The film provided an opportunity to bring together a diverse group of filmmakers from the region and to highlight some of the top local athletes.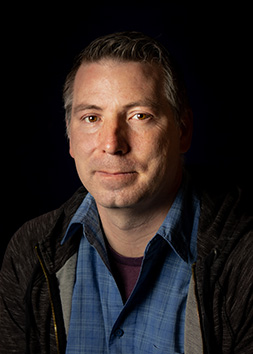 Monty Simo is a substitute teacher in Grande Prairie. He has had a passion for filmmaking since 1999. His first dozen films were produced with friends Jason Peterson and Tavis Lindquist under the name Undone Films.
In 2012, Monty was introduced to his first 48-hour film challenge and was hooked. In 2014, after participating in several other challenges, he helped shepherd the creation of the first Frantic48 Film Challenge, an initiative of PRIMAA (Peace Region Media Arts Association) in collaboration with the Reel Shorts Film Festival.
The Switch was a family project with his two daughters, Adele and Juliet, and his niece Laura who was visiting and wanted to see what it was like to make a short film. Together they crafted the story, shot it over the following 3 days, and then completed the edit in Studio G (the garage), all in just under one week.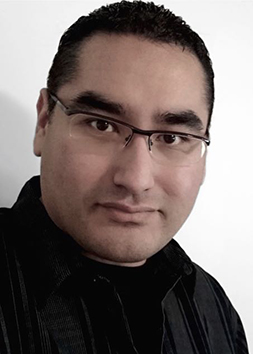 Keith Lawrence is a Peace Region filmmaker who has written, directed, and worked on many short films. He wrote, produced, and directed Come True which screened at the 2015 Reel Shorts Film Festival.
Keith is an NSI (National Screen Institute) alumnus who participated in the NSI Storytellers Writers program. From this, he and six other selected Indigenous Canadian writers developed the original APTN series CASHING IN (2009).
In 2020, Keith won an Alberta Film and Television Award (Rosie Award) for Best Screenwriter (Drama Under 30 Minutes) for Zombies and Indians which also won the Rosie for Best Dramatic Short Production. Grande Prairie composer Chris McIntyre was nominated for a Rosie for Best Original Musical Score. Filmed on location near Calgary, Alberta, the film has played at a variety of film festivals.