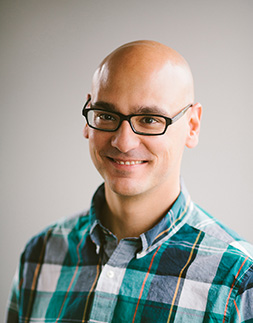 Chris Beauchamp is a photographer, writer, and filmmaker based in Grande Prairie, Alberta. His background includes journalism, communications, and marketing. His photography work has included gallery exhibitions, commercial and industrial clients, as well as leading Canadian editorial publications. His film work includes narrative films, documentaries, and branded content.
Since 2012, Chris has written, directed, and produced several short films and commercial projects. His work has screened at festivals across the United States and Canada.
In 2019, Chris won an Alberta Film and Television Award (Rosie Award) for Best Cinematographer (Drama Under 30 Minutes) for Aeternitas, which he also co-produced. During the production of that film in 2018, he and Director Gordie Haakstad mentored a dozen interns as part of the second Shoot for Reel. They own and operate The Distillery Film Company.
Chris is an active member of the Alberta media arts community, having served on the boards of AMAAS (Alberta Media Arts Alliance) and the Reel Shorts Film Society. He currently serves as President of PRIMAA (Peace Region Independent Media Arts Association).
Chris co-produced and co-directed the short documentary A Typical Heart, which explores the deadly disparity between male and female heart disease, its diagnosis, and treatment. It has screened throughout North America and the UK.