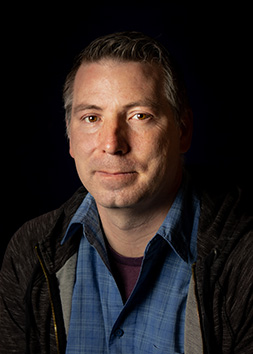 Monty Simo is a substitute teacher in Grande Prairie. He has had a passion for filmmaking since 1999. His first dozen films were produced with friends Jason Peterson and Tavis Lindquist under the name Undone Films.
In 2012, Monty was introduced to his first 48-hour film challenge and was hooked. In 2014, after participating in several other challenges, he helped shepherd the creation of the first Frantic48 Film Challenge, an initiative of PRIMAA (Peace Region Media Arts Association) in collaboration with the Reel Shorts Film Festival.
The Switch was a family project with his two daughters, Adele and Juliet, and his niece Laura who was visiting and wanted to see what it was like to make a short film. Together they crafted the story, shot it over the following 3 days, and then completed the edit in Studio G (the garage), all in just under one week.
Monty will be available May 3-5 for Virtual Filmmaker Class Visits to Grade 1-5 classes.