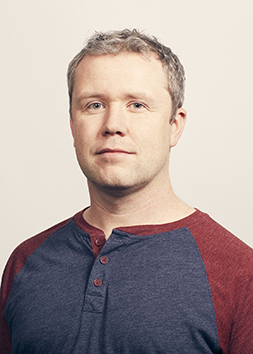 Rew Jones, owner of Checkered Owl Media, is a Producer/Director/Writer who was born and raised in Grande Prairie. He has produced and/or directed several documentaries for TV and digital distribution, as well as music videos, commercials, and scripted projects for families. He has also participated in the Frantic48 Film Challenges put on by PRIMAA (Peace Region Independent Media Arts Association).
Along with their film work, Rew and his wife Sarah have six children and have recently begun their journey as children's authors. "Evalina's Egg" was released in 2019 and a second picture book will be released this summer.
Rew directed Undefeated: Journey to the Death Race, a short documentary that followed four athletes as they joined hundreds of other racers to compete in the Canadian Death Race in Grande Cache, Alberta. The film provided an opportunity to bring together a diverse group of filmmakers from the region and to highlight some of the top local athletes.