On Sun, Feb 14, the Oscar Animated Shorts package of 9 films will screen at 3:00 pm and the Oscar Live Action Shorts package of 5 films will screen at 7:30 pm at Grande Prairie Live Theatre. See below to view the trailers for all 14 films and the wonderful poster designed by Photographer/Filmmaker Chris Beauchamp!
Tickets
Tickets are $12 each ($8 students). Interested in coming to both packages? The total price drops to $20 ($15 students) when you buy a ticket to each! If you buy 2 tickets to each (total $40), you'll receive a ticket voucher redeemable within one year for a ticket to a GPLT play (value $28). Tickets are available at the GPLT Box Office, or by phone at (780) 538-1616, or online at gplt.ca, or at the door.
Prizes
Test your Oscar-predicting ability at each screening by filling out a ballot indicating the film that you think will win the Academy Award on Feb 28. The first ballot drawn at each screening that has the correct answer will win 4 ticket vouchers for the 10th Reel Shorts Film Festival May 10-15 (total value $48)! The first person who attends both screenings and correctly identifies both Oscar winners will win 2 All-Access passes to the festival (total value $130)!
Trailers
Oscar Animated Shorts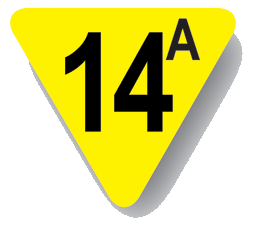 Only the last film in this 86-minute package is rated 14A. All the other films are appropriate for age 10+. There is a slight delay and a warning title card before the last film to allow audience members to leave if they wish to do so. The films either are in English or have no dialogue. The first four and the last one are Oscar-nominated. The others have been included in the package as highly commended films. Click on the title of the film for more info about it.
Sanjay's Super Team
USA, 2015, 7 minutes

World of Tomorrow – *Alberta premiere*
USA, 2015, 17 minutes

Bear Story
Chile, 2014, 11 minutes

We Can't Live Without Cosmos – *Alberta premiere*
Russia, 2014, 16 minutes

If I Was God
Canada, 2015, 8 minutes

The Short Story of a Fox and a Mouse – *Alberta premiere*
France, 2015, 6 minutes

The Loneliest Stoplight – *Alberta premiere*
USA, 2015, 6 minutes

Catch It – *Alberta premiere*
France, 2015, 5 minutes

Prologue – *Alberta premiere*
UK, 2015, 6 minutes\
Writer/Director Richard Williams talks about the film:

Oscar Live Action Shorts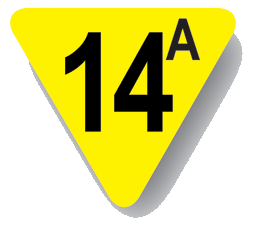 This 107-minute package of 5 Oscar-nominated films includes 4 films with some or all dialogue in a foreign language with English subtitles.
Ave Maria – *Alberta premiere*
Palestine/France/Germany, 2015, 15 minutes (Arabic/English/Hebrew with English subtitles)

Shok (Friend) – *Alberta premiere*
Kosovo/UK, 2015, 21 minutes (Albanian/Serbian with English subtitles)

Everything Will Be Okay (Alles Wird Gut) – *Alberta premiere*
Germany/Austria, 2015, 30 minutes (German with English subtitles)

Stutterer
UK/Ireland, 2015, 12 minutes

Day One
USA, 2014, 25 minutes (English/Dari with English subtitles)