Actor/Filmmaker, Vancouver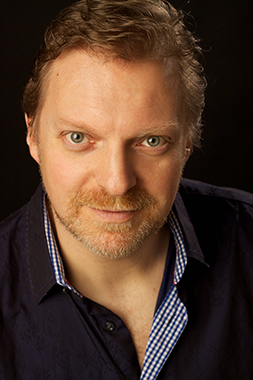 After growing up in Grande Prairie, Alex Zahara graduated with a BFA in Theatre from the University of British Columbia and has been acting professionally for 22 years.
Alex is a familiar face in television and film with over 150 credits. He has guest starred in The Man In The High Castle, Riverdale, Once Upon a Time, and Hell on Wheels, and has appeared in Horns starring Daniel Radcliffe, The 9th Life of Louis Drax starring Jamie Dornan, Brain on Fire, and The Assignment with Sigourney Weaver.
Alex co-produced and starred in the feature film Patterson's Wager, which won 14 international film festival awards, and was featured in Variety Magazine. Alex also directed the short film Not Indian Enough which won several festival awards and screened at the 2015 Reel Shorts Film Festival.
Alex has been teaching acting for over 15 years and his clients have had starring and guest roles on Hawaii Five-O, The Practice, Riverdale, Arrow, Supergirl, The Women of Marwen, Once Upon a Time, Star Trek Beyond, Warcraft and many others.
In addition to serving on the Reel Shorts Film Festival's jury, Alex will teach the Acting for the Camera workshop on May 12.