Documentary Producer/Writer/Director, Calgary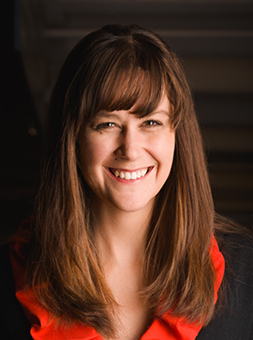 Dominique Keller was born and raised in Calgary, Alberta. She has directed documentaries set in Canada, the US, France, Kenya, Bangladesh and India. Her projects include several documentaries and documentary series created for clients including CBC, PBS, City TV, The Food Network, NFB, Telus and APTN. Dominique's independent films have screened at over 100 festivals worldwide and premiered on Bravo, CBC and APTN.
Dominique attended the SAIT (Southern Alberta Institute of Technology) Film and Television program and she continues to mentor several new graduates from the program every year. An active participant in the Alberta media arts scene, Dominique is a member of AMPIA, DOC Canada, WIFTA, AMAAS and CSIF. She has instructed several sessions of documentary storytelling for the New University Television Society and often teaches Documentary Filmmaking 101 for CSIF (Calgary Society of Independent Filmmakers).
Dominique was honored to represent Canada as an artist at both the Beijing Olympics and the Shanghai World Expo. She is currently working on a feature documentary for CBC that follows Alberta and BC's Search and Rescue Volunteers and is in development with the NFB on another documentary about late-in-life romance.
In addition to serving on the Reel Shorts Film Festival's jury, Dominique will teach the Documentary 101 workshop on May 5-6.