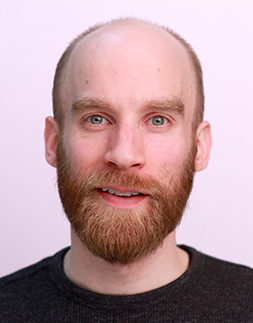 Stop-Motion Director/Animator, Toronto
Evan DeRushie is an award-winning stop-motion director and animator in Toronto. His professional experience includes set-supervising and animation on The Little Prince, TV series animation at Cuppa Coffee Studios, and various short films and music videos.
In 2017, Evan and director Philip Eddolls launched a production company called Stop Motion Department, a full service animation studio for commercials, social media, and broadcast series.
Evan's first short film,The Fox and the Chickadee played in festivals around the world and is distributed by the National Film Board of Canada. His second short, Birdlime screened at the 2018 Reel Shorts Film Festival and won a number of juried and audience choice awards from festivals in Arizona, Portland, Barcelona and Indonesia.
In addition to being a jury member, Evan will teach the Stop-Motion Animation workshop on May 4-5 and participate on the Creating Content for Kids panel on May 11.