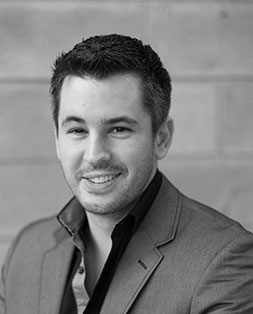 Dave Rice is a lead producer/editor at Finale Editworks, Vancouver's leading independent post production facility. Since 2004, Dave has moved up the ranks in every aspect of post and has worked on projects ranging from shorts, TV series, commercials and feature films.
Dave recently produced two post-production heavy short films, Children of the Dark and The Horizon Project. CHILDREN OF THE DARK won best short film at Bloodshots Film Festival and went on to screen at the 2012 Reel Shorts Film Festival, 2012 CFC Worldwide Short Film Festival and Toronto After Dark. THE HORIZON PROJECT is one of the largest undertakings for a short film in British Columbia, with a budget, visual effects treatment and sound design to rival some independent feature films. It will have its world premiere in the Out of This World film package and will also screen in the North Peace Encore film package.
Dave will visit junior high and high school classes with Director Scott Belyea at which time they'll screen the film and participate in a discussion afterwards.