Three filmmakers are available to do virtual 30-45 minute class visits (via Zoom) for $150. Teachers can watch the filmmaker's film in class during the festival April 26 to May 9, and arrange to have a virtual Q&A with the filmmaker afterwards during the dates given below – a unique opportunity for students to find out more about the film and the filmmaker who made it. Email terry@reelshorts.ca to book.
Monty Simo is a substitute teacher in Grande Prairie. He has had a passion for filmmaking since 1999. His first dozen films were produced with friends Jason Peterson and Tavis Lindquist under the name Undone Films.
In 2012, Monty was introduced to his first 48-hour film challenge and was hooked. In 2014, after participating in several other challenges, he helped shepherd the creation of the first Frantic48 Film Challenge, an initiative of PRIMAA (Peace Region Media Arts Association) in collaboration with the Reel Shorts Film Festival.
The Switch was a family project with his two daughters, Adele and Juliet, and his niece Laura who was visiting and wanted to see what it was like to make a short film. Together they crafted the story, shot it over the following 3 days, and then completed the edit in Studio G (the garage), all in just under one week.
In addition to a Q&A about his film, Monty can answer questions about how filmmakers create illusions and how accessible filmmaking can be for anyone who wants to try.
Grade 6-12 – Documentary – May 6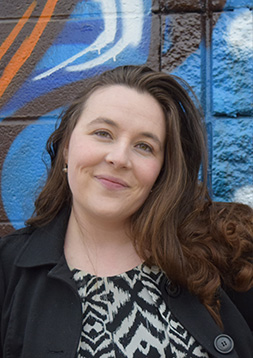 Darryl Haugen was born and raised in the Peace Country area and moved to Grande Prairie when she was 13 years old. Darryl knew from a young age that she wanted to work in film.
In 2016, Darryl saw a poster at the library about the Frantic48 Filmmaking Challenge put on by PRIMAA (Peace Region Independent Media Arts Association). She signed up to write, shoot, and edit a short film in two days. She and her family rented a camcorder from the college and the result was GAME DAY which screened as part of the Frantic48 film package at the Reel Shorts Film Festival.
Darryl has been attending events and workshops held by the Reel Shorts Film Festival and PRIMAA ever since to continue networking and gaining more skills. Over the years, her son Jakem has developed an interest in filmmaking as well. They have attended workshops together and have made more short films through events such as Noirfoot Productions and Reel Youth.
Darryl is now the Vice President of the Reel Shorts Film Society and has completed the video production courses at GPRC (Grande Prairie Regional College). She recently completed her first funded documentary, Small Town Strength, which was a recipient of $50,000 in Storyhive funding. It has its world premiere in the Peace Region Shorts package.
In addition to a Q&A about her film, Darryl can answer questions about how she became a filmmaker in Grande Prairie without ever leaving the city.
Grade 6-12 – Narrative – May 3-6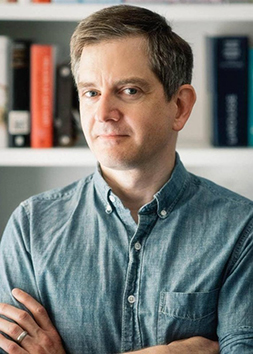 Robert DeLeskie is the Writer/Director of Lay Them Straight. It has played at over 100 festivals worldwide and won 22 awards. His previous short, Jack in the Box, was nominated for Best Comedy at the Yorkton Film Festival and aired on CBC. Robert's debut feature film, NIGHT LIFE, is in development.
Robert is a graduate of the Film Production Program at York University and the Graduate Program in Communication at Concordia University. He is an alumnus of the Toronto International Film Festival's Talent Lab and Screenwriting Mentorship Program.
Robert has over a decade of experience directing TV commercials, brand images spots, and promos for major brands. In addition to making films, he teaches directing, editing, and cinematography at Sheridan College in Oakville, Ontario.
As well as participating in a Q&A about his film, Robert can answer questions about filmmaking. For virtual visits to middle school classes, he can talk about what a director does, how films are made, and encourage students to make films on their own by writing scripts, filming with their cameras, etc. For virtual visits to high school classes, he can talk about careers, what film school is like, and the sorts of career paths that exist in the industry.