The third film in this season's GPLT Movie Series is Jason Becker: Not Dead Yet, an award-winning documentary about a 19-year-old rock star who was robbed of his ability to play but not his ability to make music. I saw this film at the Calgary International Film Festival and loved it. A friend saw it at the Edmonton International Film Festival and thought it was amazing as well.

YouTube has a lot of videos of Jason playing before he was diagnosed with ALS. My favorite is when he's a 16-year-old playing in his school's talent contest and the principal tells him to turn down the volume.

After seeing the film and declaring it to be his "favorite film so far this year," Dave Watson interviewed Jason Becker for an article called Becker Comes Alive: The 'Not Dead Yet' Star on Surviving, and Thriving, with ALS. Jason talks about the communication system (Vocal Eyes) that his dad invented as well as the projects he's currently working on.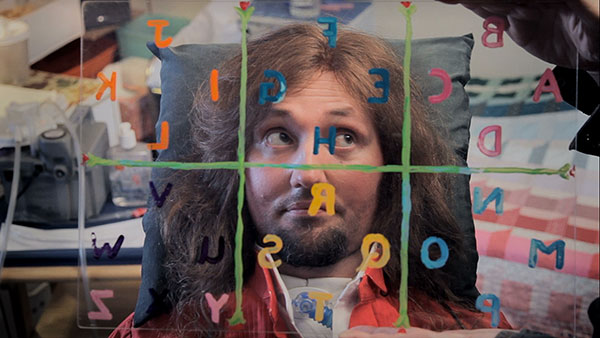 In the interview, Jason also mentions how happy he is to be on the cover of the July 2012 issue of Guitar Player. The article by Matt Blackett is excellent.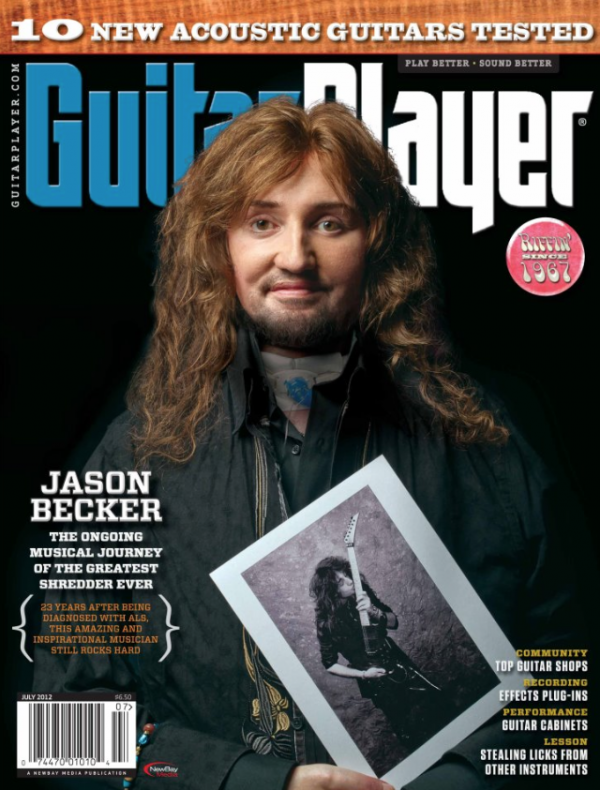 In the article, Blackett mentions a YouTube clip from a clinic that Jason gave at the Atlanta Institute of Music. Most of the clinic is in his instructional DVD Hot Licks Jason Becker Legend
. The YouTube clip is called "Jason Becker Arpeggios" and Blackett raves about "a 19-year-old Becker – in ripped jeans playing his blue Carvin – demonstrating techniques and answering questions. … At the 6:44 mark, he plays "Improvised Solo #2." This is one of the greatest post-Van Halen bits of riffery ever, with ungodly chops, intricate, nuanced bends, killer hybrid picking, and a gorgeous sense of melody, humor, blues feeling, and pop smarts. … He then plays his tune "Serrana," demonstrating the intricate clean-toned counterpoint of the intro, and in the process showing himself to be a guy with serious classical chops. … It's the next part, however, "Serrana Arpeggios" at 9:25, that is the freaking showstopper. Going from zero to 600 in one note, Becker seemingly covers every note on the fretboard with unbelievable accuracy, a perfect touch, and an unbelievable evenness of attack. … What sets Becker apart is the pop, blues, soul, and crazy/goofy humor that are evident in everything he plays."

At the end of the Blackett article, Jason talks about his 2008 CD Collection
. It was released 20 years after his first solo CD Perpetual Burn
. The journey he's traveled during that time is inspiring and could only have been accomplished with the love and support of his friends and family.
Tickets are $10 ($5 for students) for this 14A-rated film. They are available at the door for the 7:00 pm Sunday screening on Feb 10 but the line-up can be avoided by purchasing in advance at the GPLT Box Office or online.