On Saturday, Feb 25, the Oscar Animated Shorts package of 8 films will screen at 3:00 pm and the Oscar Live Action Shorts package of 5 films will screen at 7:30 pm at GPLT (Grande Prairie Live Theatre) – see location info here. See below to view the trailers for 12 of the 13 films and the wonderful poster designed by Photographer/Filmmaker Chris Beauchamp!
Tickets
Tickets are $12 each ($8 students). Interested in coming to both packages? The total price drops to $20 ($15 students) when you buy the Oscar Shorts Combo, i.e. one ticket to each package. Buy tickets online here or at the door.
Prizes valued at $480
Test your Oscar-predicting ability at each screening by filling out a ballot indicating the film that you think will win the Academy Award on Sunday, Feb 26 starting at 6:30 pm MST on CTV. The first ballot drawn at each screening that has the correct answer will win the following (value $104):
4 ticket vouchers to the 11th Reel Shorts Film Festival May 9-15 (value $48) and
2 Cineplex Events tickets valid until Dec 31, 2017 (value $56) – see more info about the upcoming Met Live operas here

Sat, Mar 11 @ 10:55am – La Traviata (Verdi) Italian with English subtitles (2h54m)
Sat, Mar 25 @ 10:55am – Idomeneo (Mozart) Italian with English subtitles (4h18m)
Sat, Apr 22 @ 10:55am – Eugene Onegin (Tchaikovsky) Russian with English subtitles (3h57m)
Sat, May 13 @ 10:30am – Der Rosenkavalier (Strauss) German with English subtitles (4h47m)
The Grand Prize goes to the person who attends both packages and correctly identifies both Oscar winners – value $272:
2 Fest Passes ($89 each) – includes all the benefits of a Film Pass ($59 – access to all film packages May 9-15 at no extra charge) and a Symposium Pass ($59 – access to all workshops and panels May 13-14 at no extra charge)
2 tickets to GPLT's opening night of Wait Until Dark on Thursday, March 9 @ 7:30 pm (value $38)
2 Cineplex Events tickets valid until Dec 31, 2017 (value $56) – see above for the upcoming opera schedule and here for more info about them
Trailers
Oscar Animated Shorts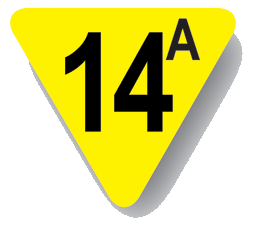 (Substance Abuse)
Only the last film in this 87-minute package is rated 14A. All the other films are appropriate for age 10+. There is a slight delay and a warning title card before the last film to allow audience members to leave if they wish to do so. The films either are in English or have no dialogue. The first four and the last one are Oscar-nominated. The others have been included in the package as highly commended films. Click on the title of the film for more info about it.
Borrowed Time
USA, 2015, 7 minutes

Pearl
USA, 2016, 6 minutes

Piper
USA, 2016, 6 minutes

Blind Vaysha
Canada, 2016, 8 minutes

The Head Vanishes
Canada/France, 2016, 9 minutes

Once Upon a Line
USA, 2016, 7 minutes

Pear Cider and Cigarettes
Canada/UK, 2016, 35 minutes

Oscar Live Action Shorts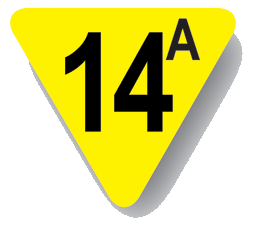 (Sexual Content, Language May Offend)
This 130-minute package of 5 Oscar-nominated films includes 4 films with English subtitles: Hungarian (SING), Spanish (TIMECODE), and the last two are French (ENEMIES WITHIN and LA FEMME ET LE TGV). The only film that is primarily in English (SILENT NIGHTS) has a few subtitles as can be seen in the trailer.
Sing (Mindenki)
Hungary, 2016, 25 minutes (Hungarian with English subtitles)

Silent Nights
Denmark, 2016, 30 minutes

Timecode
Spain, 2016, 15 minutes (Spanish with English subtitles)

Enemies Within (Ennemis intérieurs)
France, 2016, 28 minutes (French with English subtitles)

La Femme et le TGV
France, 2016, 30 minutes (French with English subtitles)

Poster