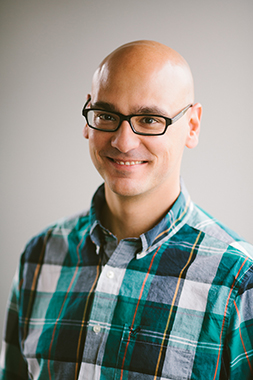 Chris Beauchamp is a writer, filmmaker, and photographer based in Grande Prairie. He was first introduced to filmmaking when he interned on the Reel Shorts' Shoot for Reel project in July 2012 (Scott Belyea's film, The Horizon Project). The project opened up a number of new opportunities for collaboration in the Grande Prairie arts community and sparked a lasting interest in filmmaking.
Chris then worked as the Director of Photography on Rory Mells's 2013 short film Sophia as well as getting involved in several other projects.
As part of his day job as Creative Director at marketing agency nine10 Inc, Chris co-wrote and produced the 2014 Arnie the Viking commercials and webisodes on behalf of nine10 client and festival supporter Hansen Ford Lincoln.
Chris is a Board member of PRIMAA (Peace Region Independent Media Arts Association) and helps organize the Frantic48 and the Filmmaker Insights workshop and panels. He continues to help grow and be a part of the region's burgeoning film community, and has participated in the Frantic48 in both 2014 and 2015. Look for his Bourbon and Scotch team's film in the Frantic48 package at 7:30 pm on Fri, May 8 when the awards for Frantic48 Best Film and Frantic48 Audience Choice Award will be presented by Community Futures.
Over the past two winters, Chris braved -30 winter temperatures as the Director of Photography on Gordie Haakstad's short film Cold Decision which will have its world premiere in the Choices package at 8:45 pm on Wed, May 6.
In 2013, Chris submitted a script to the Reel Shorts Screenwriting Competition and won an award and funding to produce his first short film, The Device. Along with Producer (and wife) Laura Beauchamp, actors Cam White and Tim Heimdal, and composer Chris McIntyre, Chris will participate in a Q&A after its world premiere in the Travel Exchange package at 8:45 pm on Tues, May 5. The film can also be seen in the Peace Region Encore package at 6:00 pm on Sat, May 9 when the award for Best Peace Region Short will be presented by Decca Industries.