Since a bus plays a critical role in our short film, it was almost the first thing that Scott (director) and Dave (producer) lined up when they arrived in Grande Prairie on June 25th. Not only did they find one that we'd be able to use for the week of shooting, but it wasn't going to cost us anything. The owner was going to lend it to us at no charge! Arrangements were made to pick it up, but it would have to wait until Friday, July 6 when the owner returned from a trip. We were set!
Just before Scott and Dave went to pick it up, they got the phone call. The owner had returned from his trip to discover that the bus had been vandalized: windows smashed and tires slashed. Even the steering wheel had been stolen. There was no way we'd be able to use it.  Even worse, it was late on a Friday afternoon with a gorgeous summer weekend ahead. No one we tried phoning would be available until Monday morning.  How would we find a bus suitable for what we needed before we went to camera Wednesday morning?
Scott, Scooter and Mike spent the weekend driving everywhere looking for buses. When they saw one, they'd talk to the owner. Every bus they found had been converted to recreational use or didn't run.
Monday morning arrived and we were getting desperate. Scott had to focus on training the interns so it was up to Mike and Dave to find a bus. I helped too but didn't get any leads. At the end of the day, we only had two possibilities: a charter bus with air brakes and tinted windows, and a school bus that had been bought at auction a few days earlier for conversion into an RV. The air brakes on the charter bus meant that we'd need a driver with a Class 1 license and the tinted windows meant major headaches for our DOP because of the difference in light through them and through the windshield for interior shots. The school bus wasn't insured yet so the owner couldn't let us use it, but he said we could purchase it for the same price he bought it for. Needless to say, buying a bus wasn't in our budget. As Day 1 of Shoot for Reel came to a close, we started to consider the grim possibility that Scott would have to spend Tuesday night completely rewriting the script.
At that point, I asked Mike how much the school bus would cost to buy. Since we had no other options, I knew what I had to do.
I went home and planned my approach. When my husband Greg walked in the door, tired from a 12-hour day at work, I didn't even give him enough time to change before I said, "Honey, guess what I want for a present for our 25th anniversary." He was afraid to ask, but I think he knew it would have nothing to do with silver. And that's when I said, "Don't you think it would be romantic to buy me a bus?" And believe it or not, he agreed.
By 10:00 this morning I was the owner of a school bus, but getting it insured wasn't easy.  Not only did Mike get the lead on finding the bus, but he found an insurance broker who would insure it. By 4:00 the paperwork was done and I had the keys. By 8:00 it was getting spray painted and transformed into the bus in our post-apocalyptic world. Here are the "before" pictures.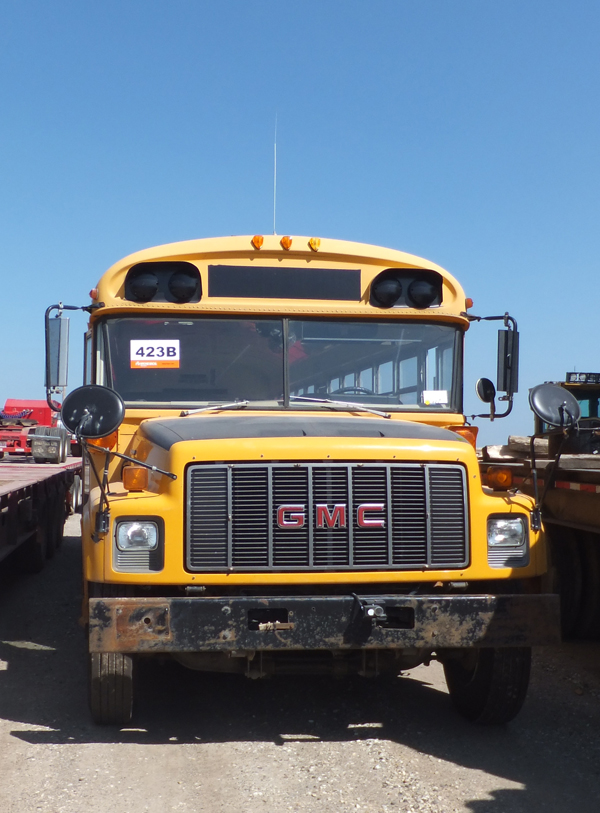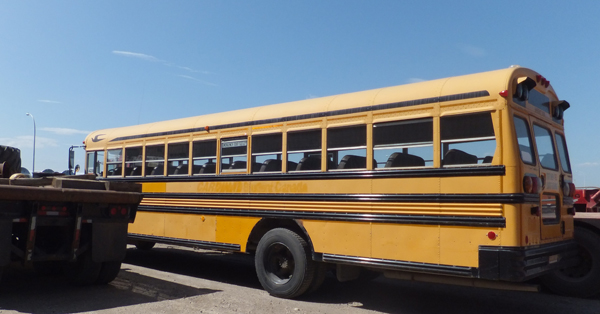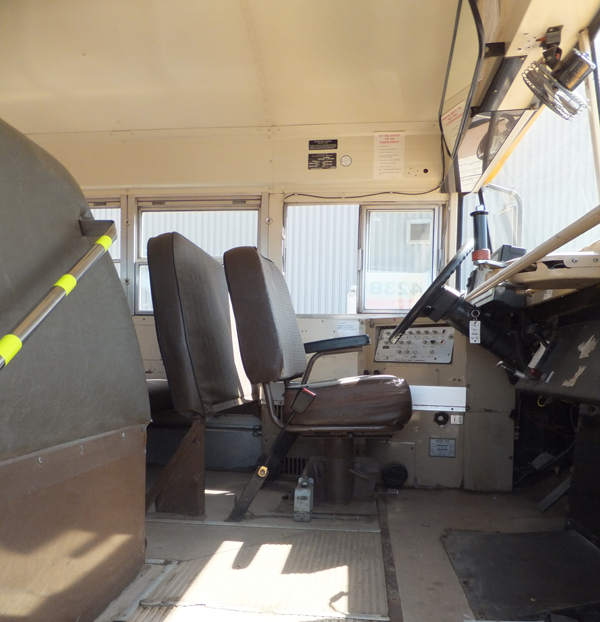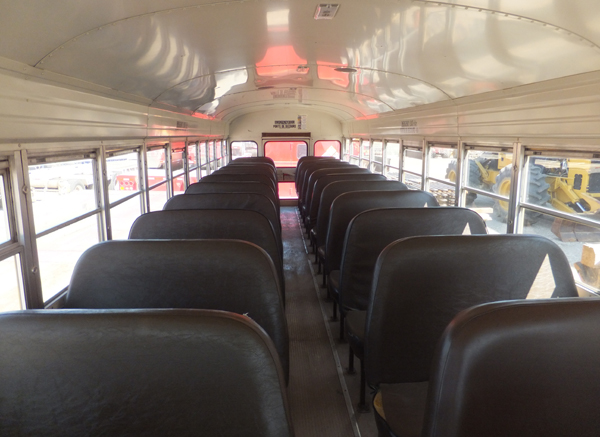 While Mike and Dave picked up what they needed for the spray painting, I was able to check in on what Scott and the others were up to at one of our locations.
After a day of rehearsals at the college, Scott apparently decided that our lead actor, Tennyson D'Onofrio, had hair that did not look scruffy enough.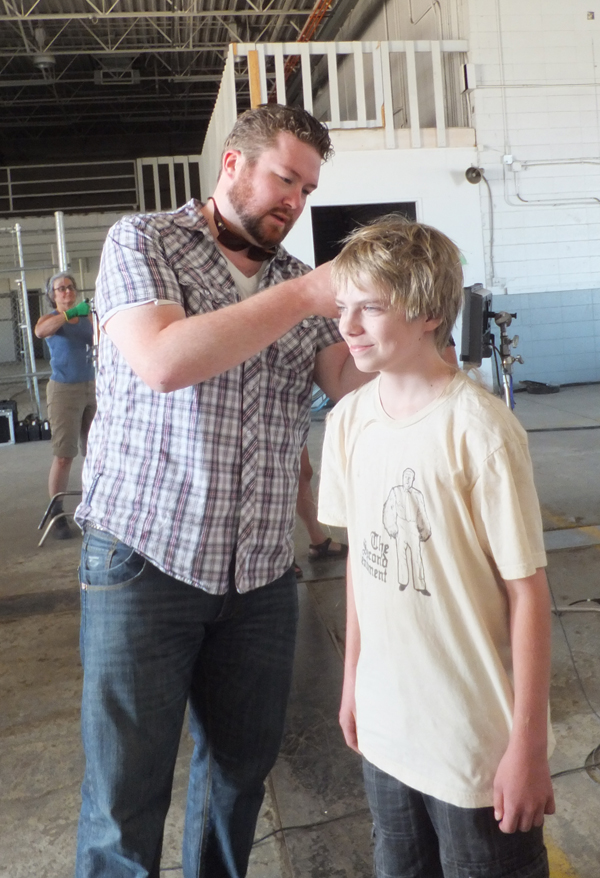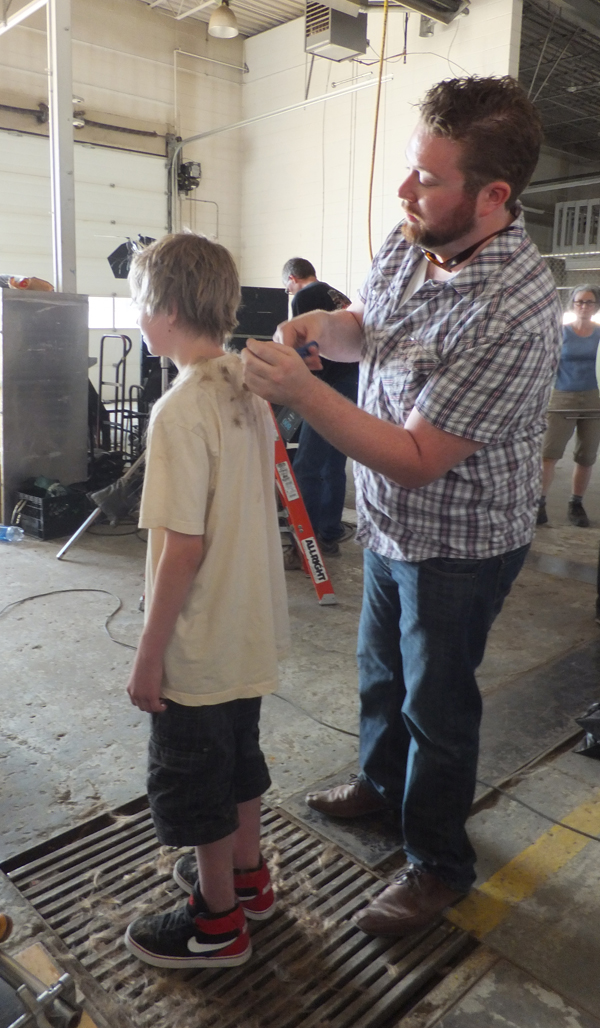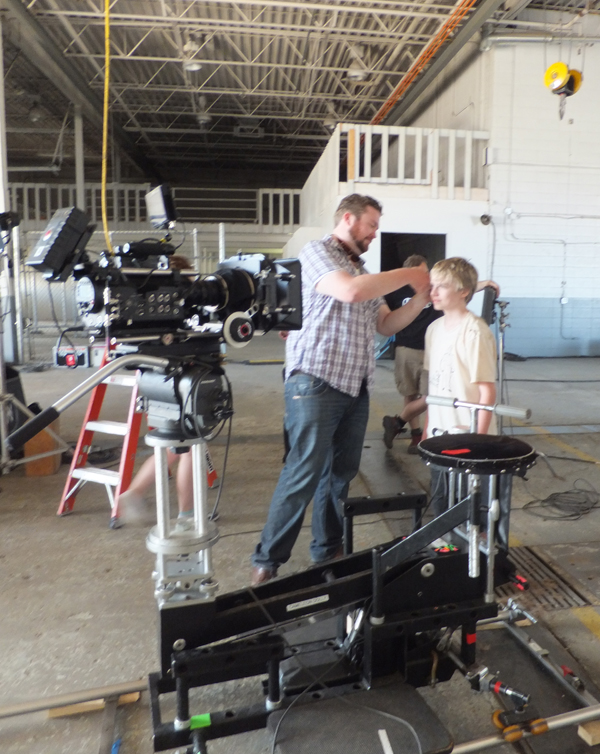 Happy with his work: