FREE SCREENING!
Saturday, Sept. 29 at 1:30 pm
Grande Prairie Live Theatre
Tour the world in 70 minutes with this package of 7 great films from Canada, the US, France, Germany, Israel, Australia and New Zealand. These docs, comedies, and dramas are suitable for school children aged 10+ and adults. Check them out now before they screen at the 7th Reel Shorts Film Festival May 1-5, 2013. The foreign-language films (German and Hebrew) have English subtitles.
Unwieldy Beast
USA, 2011, 6 minutes
Director/Cinematographer/Editor Brandon Loper
A delightful doc about Gary Frank Skaggs, a musician who wanted to play a piano in the streets of San Francisco so he invented a bizarrely funky way to do it. Won Audience Choice Awards at the 2011 GSP Film Festival.

Kidnapped (Gekidnapped) *Alberta premiere*
Germany, 2011, 20 minutes (German with English subtitles)
Director Sarah Winkenstette
An 11-year-old boy is kidnapped by a classmate who has a crush on him in this sweet story of captivity and freedom. Won Audience Award Children's Film at the 2012 Landshuter Kurzfilmfestival in Germany among other awards.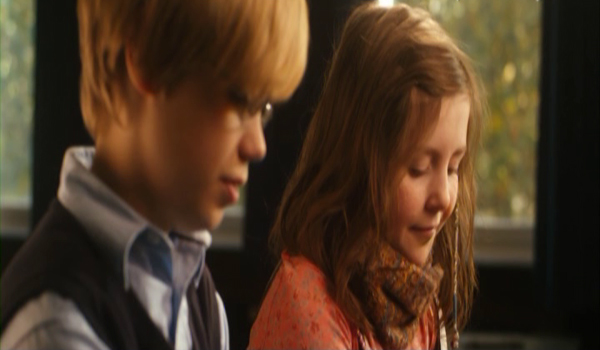 Brad & Gary *Alberta premiere*
France/USA, 2011, 4 minutes
Writer/Director Pierre Coffin
The director of Despicable Me creates a supremely silly tale of misadventure as two friends, stuck for something to do, find it increasingly difficult to get unstuck.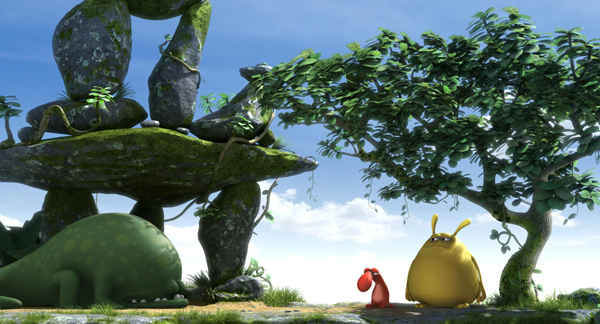 The Basketball Game
Canada, 2011, 5 minutes
Writer/Director/Editor Hart Snider
A poignant and humorous account of the filmmaker's experience as a boy in 1983 when kids who'd been taught anti-Semitism and Holocaust denial at their school in Eckville, Alberta are invited to a basketball game against his team at Jewish summer camp. Won Most Inspirational Short Film at the 2012 Reel 2 Real International Film Festival for Youth in Vancouver.

The Other Side *Canadian premiere*
Israel, 2012, 25 minutes (Hebrew with English subtitles)
Writer/Director Khen Shalem
An unusual friendship forms when a soccer ball becomes the link between a boy on the Israeli side of the West Bank separation wall and someone on the Palestinian side.

The Maker
Australia, 2011, 6 minutes
Writer/Director Christopher Kezelos
A strange creature must race against time to make the most important and beautiful creation of his life. Won Best Short Film at the 2012 Indianapolis International Film Festival among many other awards.

Abiogenesis *Alberta premiere*
New Zealand, 2011, 4 minutes
Writer/Director/Producer/Animator Richard Mans
Inspired by animations for Mars Rover missions, the filmmaker creates a sci-fi spectacle in which a startling mechanical device lands on a bleak and desolate world to enact a profound transformation. Won Audience Choice Award at the 2012 Maui Film Festival.