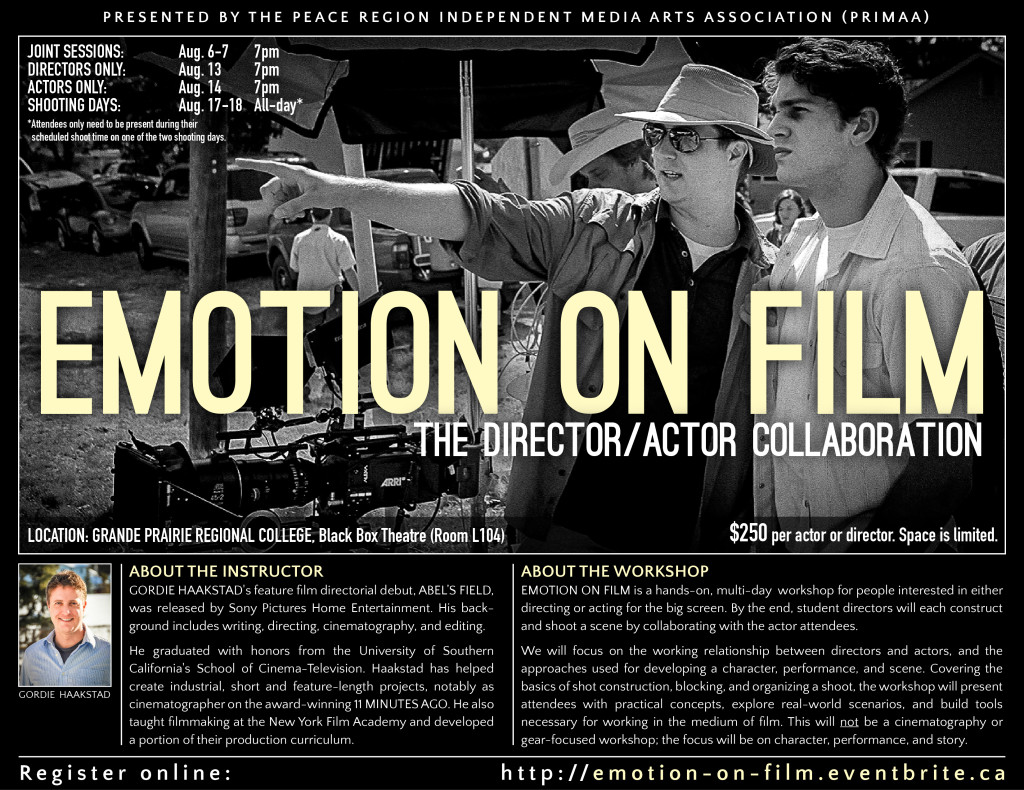 Heads-up Grande Prairie and area filmmakers! There's a great workshop coming to town.
Emotion on Film is a hands-on, multi-day workshop taking place in Grande Prairie in August, designed for people interested in either directing or acting for the big screen. By the end, student directors will each construct and shoot a scene by collaborating with the actor attendees.
Not only will the workshop present a new perspective on how directors and actors work together to make complex characters, scenes, and movies; this is an excellent opportunity for local creative talent to interact and study a craft that is taking off in the Peace Country. No experience is necessary, so all levels of filmmakers and actors are encouraged to join.
The teacher, Gordie Haakstad, is an LA-based filmmaker who recently directed ABEL'S FIELD, which was released by Sony Home Pictures. He also taught the Reel Shorts' Editing for Filmmakers Workshop in May.
Attendees must be at least 17-years-old. The price for registration is $250 for directors and actors.
Click here for full details and registration.
The workshop is being presented by the Peace Region's new filmmaking cooperative: PRIMAA (Peace Region Independent Media Arts Association).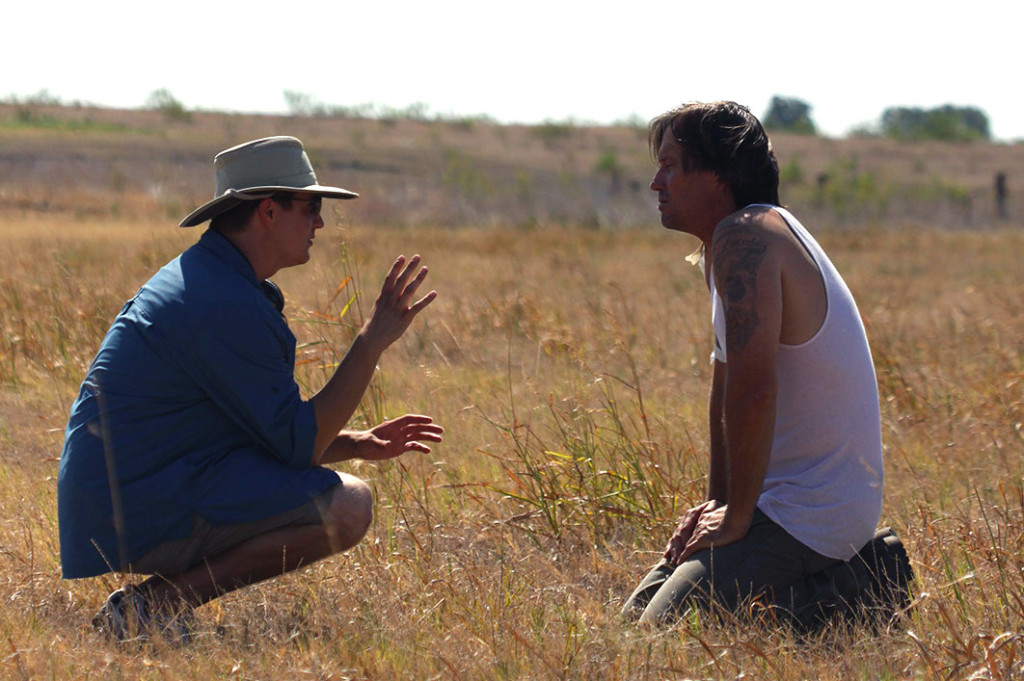 Kevin Sorbo (right) works with Gordie Haakstad prior to a solo scene.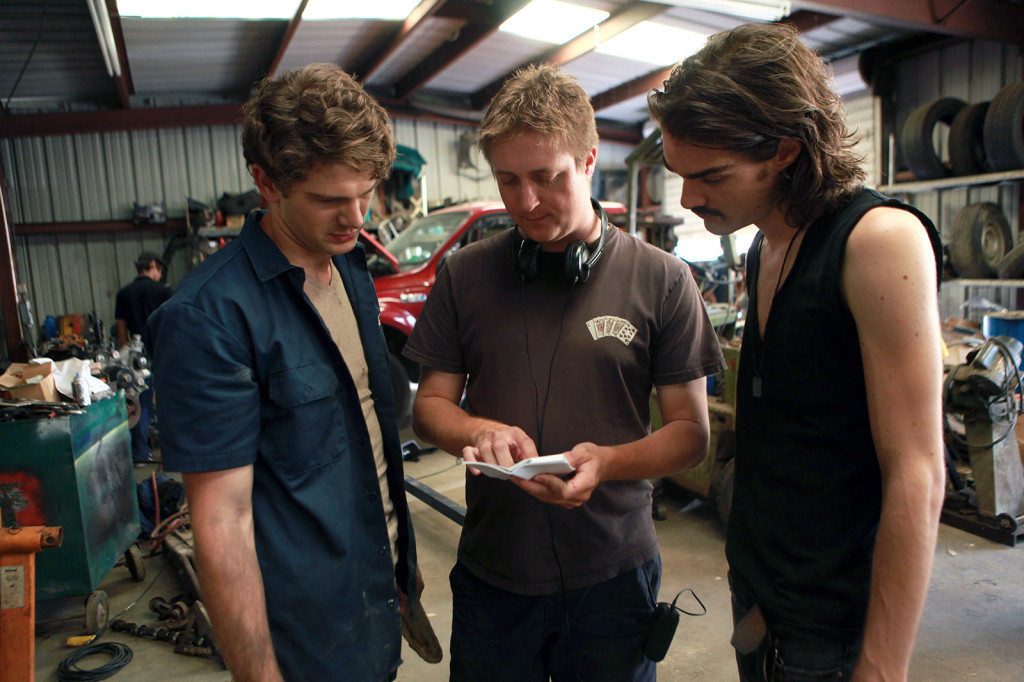 Samuel Davis (left) and Devin Bonnée (right) discuss character beats with Gordie Haakstad.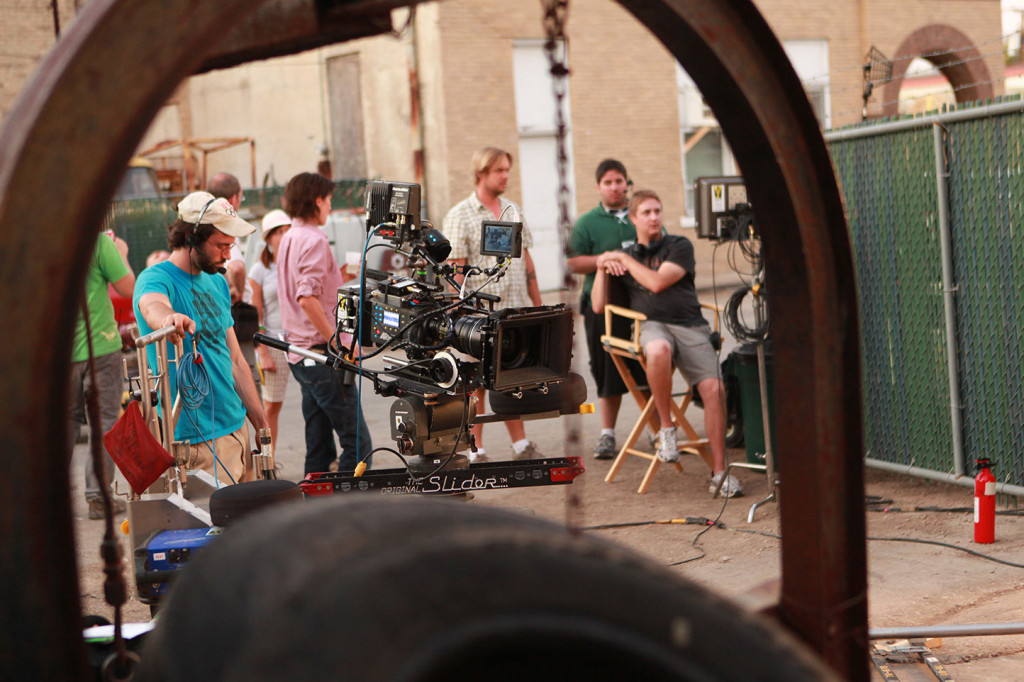 Gordie Haakstad (right), with part of the crew, monitors the image delivered by the Arri Alexa digital film camera.
All photos by Ryan Green Photography.