Movie Watch – Six Shooter
Posted by Terry on February 22, 2013
If you're looking for something completely different from the sentimental sweetness of Valentine's Day, here's one of the blackest comedies I've ever seen. It's so dark that I cried the first time I saw it, and yet 2 months later, while I was telling someone about it, I found myself laughing as I told the story. Six Shooter is the bloody Irish comedy that won the Oscar for Best Live-Action Short in 2006 and that screened in our first Psycho Shorts package in 2009. It's available, along with 9 other short films, in a DVD called A Collection of 2005 Academy Award Nominated Short Films
for less than $20, but you can watch it here for free. Be forewarned, though, that it's rated 14A (Coarse Language, Violence, Mature Theme).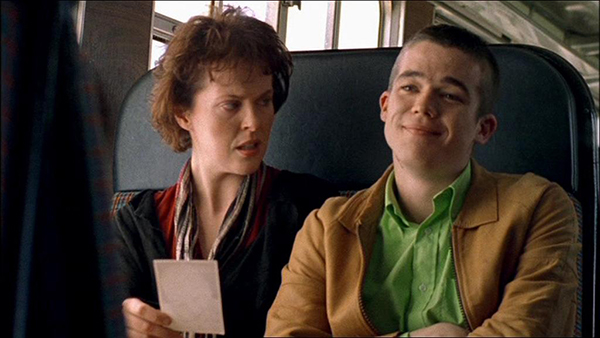 The success of the film led to Writer/Director Martin McDonagh's first feature, the Oscar-nominated In Bruges
which starred Colin Farrell and Brendan Gleeson. Gleeson also stars in this short. Farrell went on to star in McDonagh's latest feature, Seven Psychopaths
.