If you're looking for something completely different from the sentimental sweetness of Valentine's Day, here's one of the blackest comedies I've ever seen. It's so dark that I cried the first time I saw it, and yet 2 months later, while I was telling someone about it, I found myself laughing as I told the story. Six Shooter is the bloody Irish comedy that won the Oscar for Best Live-Action Short in 2006 and that screened in our first Psycho Shorts package in 2009. It's available, along with 9 other short films, in a DVD called A Collection of 2005 Academy Award Nominated Short Films
for less than $20, but you can watch it here for free. Be forewarned, though, that it's rated 14A (Coarse Language, Violence, Mature Theme).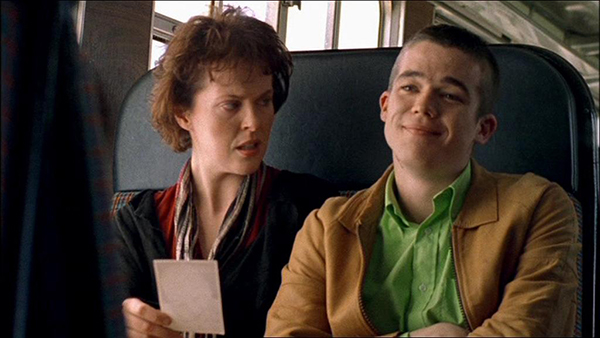 The success of the film led to Writer/Director Martin McDonagh's first feature, the Oscar-nominated In Bruges
which starred Colin Farrell and Brendan Gleeson. Gleeson also stars in this short. Farrell went on to star in McDonagh's latest feature, Seven Psychopaths
.