Calling all filmmakers! We are accepting submissions until Monday, December 14. Submission details can be found on our Submit page. There is no submission fee and we pay screening fees to filmmakers for selected films. Official Selections are eligible for three juried awards: (1) Best Live Action Short, (2) Best Animated Short, and (3) Best Documentary Short, as well as an Audience Choice Award and a Youth Audience Choice Award. All award winners receive a beautiful award designed by Grande Prairie sculptor Grant Berg. See 2015 Award Winners for more info about the winning films at our last fest and to watch The Gunfighter which won the Audience Choice Award.
At our 2015 fest, we screened 108 short films from 25 countries after considering 4,280 films that included 3,780 submissions from 108 countries. More than half of the films in the program were world, North American, Canadian, or Alberta premieres, and many of them were award-winning. In addition, we screened 13 Frantic48 films.
In the photo below, Chris Beauchamp gets a big hug from his mom Donna Guptell after he and Co-Director Gordie Haakstad won both the Frantic48 Best Film Award and Frantic48 Audience Choice Award for Dating Bites.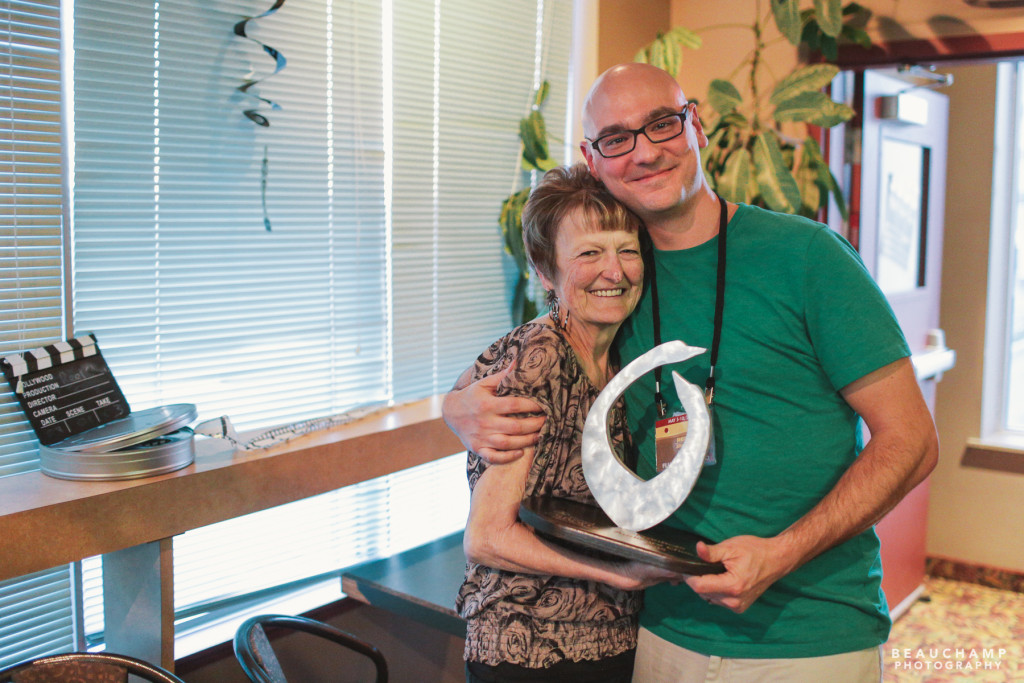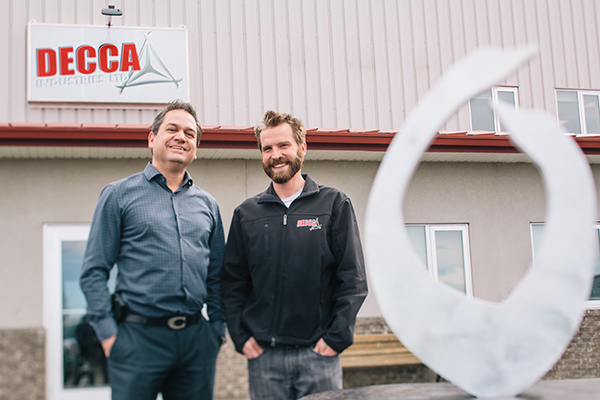 Grande Prairie sculptor Grant Berg (on the left in the photo above) designed the award that winners receive. On the right is Mack McDonald of Decca Industries in Clairmont who turned Grant's vision into reality. The base was made by D.R. Sales Woodworking in Grande Prairie, so in every respect it's a creation of the Peace Region like the film festival itself. The design reflects the fact that the festival takes place in Grande Prairie which is known as the Swan City because trumpeter swans return to the city and surrounding area every spring to nest, and its flame shape symbolizes the passion of the volunteers who put on the festival every year and the filmmakers whose work we celebrate.