Congratulations to the award winners of the 2015 Reel Shorts Film Festival! You can watch the Audience Choice winning film below.
Jury members Cody Blue Snider, Brian Morey, and Josh Miller (from right to left in the photo below) selected the following winners from the 95 films that were eligible for juried awards:
Judges Scott Belyea and Mark Shpur (seated from left to right in the photo below) selected the following winner from the eligible films created during the Frantic48: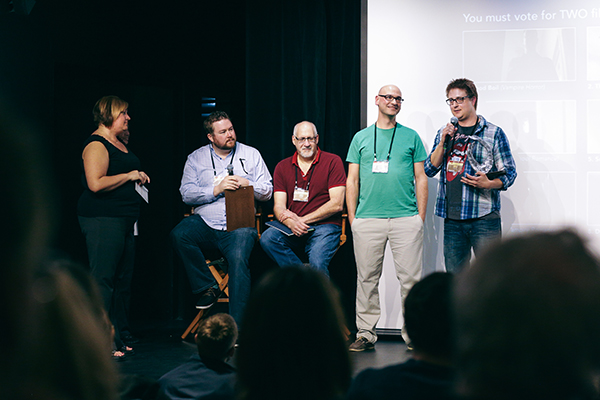 Audience votes determined the winners of the following awards: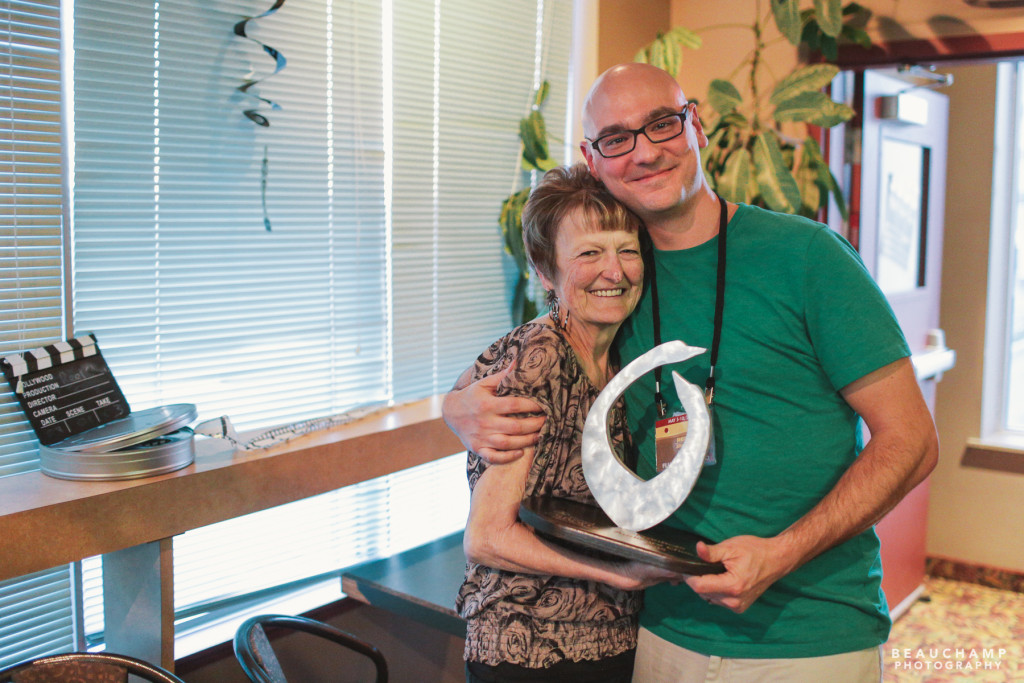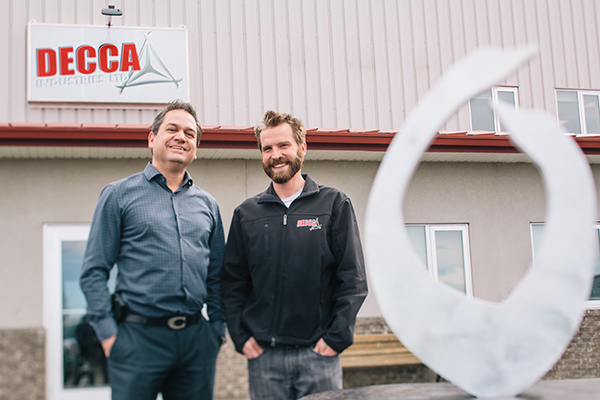 Grande Prairie sculptor Grant Berg (on the left in the photo above) designed the award that winners receive. On the right is Mack McDonald of Decca Industries in Clairmont who turned Grant's vision into reality. The base was made by D.R. Sales Woodworking in Grande Prairie, so in every respect it's a creation of the Peace Region like the film festival itself. The design reflects the fact that the festival takes place in Grande Prairie which is known as the Swan City because trumpeter swans return to the city and surrounding area every spring to nest, and its flame shape symbolizes the passion of the volunteers who put on the festival every year and the filmmakers whose work we celebrate.
Thanks to Festival Presenter Hansen Ford Lincoln and all of the funders and sponsors who made the fest possible, and thanks to everyone who came out and made our 9th festival the biggest and best one yet!